The Mandurah community is being invited to take part in the annual Lights for Lifeline campaign by adding their star to the Christmas tree wall featured at Mandurah Forum.

The stars are available from December 5 for a gold coin donation, with the proceeds to support Lifeline WA in the vital work it does in suicide awareness and prevention.

Lifeline WA CEO Lorna MacGregor said while the festive season was a happy time for many people, many others found they struggled with their mental health.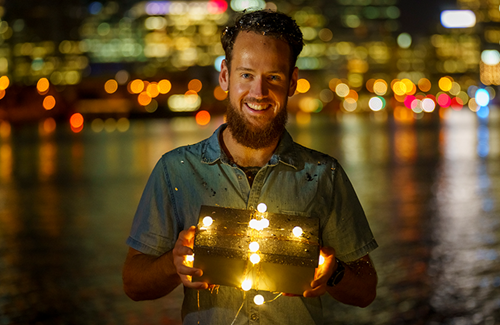 "Unfortunately the festive season can highlight serious issues for people, especially those enduring loneliness, which has been made worse by the isolation and uncertainty caused by COVID-19 this year," she said.

"The festive season is Lifeline's busiest time of year, with our 13 11 14 crisis support line receiving a call for help every 32 seconds."

"To enable us to answer more calls, we rely on the generosity of the community and WA businesses to support us, and we would encourage the Mandurah community to participate in this campaign and buy a star."

Mandurah Forum Centre Manager Amanda Betteridge said the local centre would make a $2,000 donation to Lifeline WA to support the campaign.

"As one of Australia's leading retail property groups, we recognise the critical role our centres play in our local communities and take this responsibility seriously," she said.

"Centres like Mandurah Forum serve as prominent hubs in the local community, generating significant social benefits, and we encourage all visitors to our Centre to get behind this important initiative."

The stars will be available until 24th December from the Customer Service Desk.

Mandurah residents can also take part in the Lights for Lifeline campaign by taking a photo of their Christmas lights and posting with #shinealightforlife, as well as making a donation at: www.lifelinewa.org.au


Lifeline's 24/7 telephone crisis support service is available on 13 11 14.