Every 30 seconds, a person in Australia reaches out to Lifeline for help. We exist so that no person in Australia has to face their darkest moments alone. By becoming a Crisis Supporter, you can offer hope to those in their darkest moments.
It takes a lot of dedicated people to provide our 13 11 14 crisis support service 24 hours a day, 365 days a year. Our volunteers give their time, energy, and expertise generously to achieve our Vision of an 'Australia free of suicide.' Volunteers have enabled Lifeline to provide essential crisis support services to the Western Australian community for 30 years.
What skills do I need?
If you have a motivation to help people in need, you're already on your way to having what it takes to be a Crisis Supporter with Lifeline WA. 
Lifeline WA looks for 3 key attributes when someone wants to become a Crisis Supporter to ensure the best possible support to Help Seekers. These are compassion, respect, and self-awareness.  
If this sounds like you and you want to get involved, regardless of your own life experience, our comprehensive training will equip you with the skills you need to provide life-saving support to those in crisis.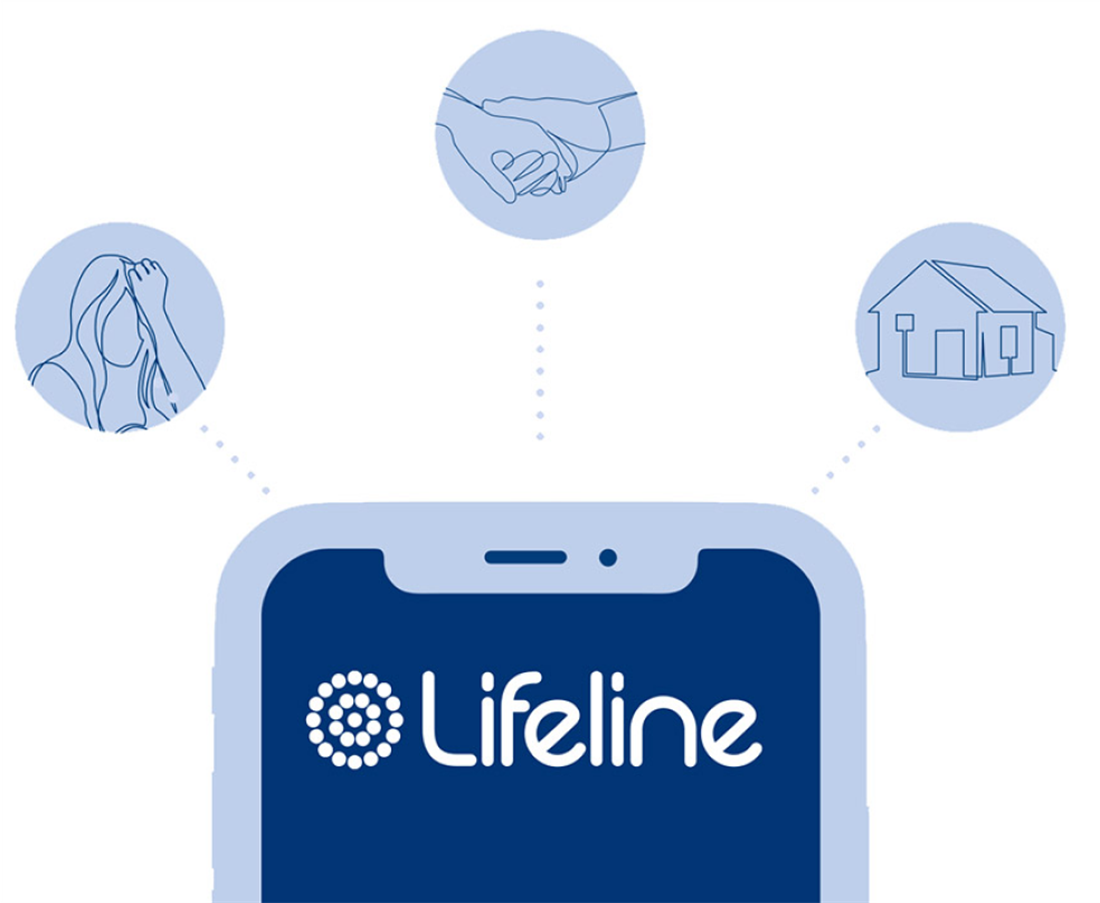 What can you look forward to
apart from helping others?
Personal and professional growth

Potential career opportunities

Giving back to your community - the sense of achievement and pride that comes with that

Learning new skills and experiencing new things

Meeting new people and making new friends
Belonging to the Lifeline community

Training and development opportunities

Volunteering locally in your community, but have an impact both locally and nationally

Knowing that by volunteering you really are making a difference.
What will you get out of volunteering with us?

Connect
Become a valued member of a vibrant community of passionate people providing a kind voice and a listening ear to those in need. Connection is woven throughout all aspects of Crisis Support.

Give Back
There are times in our lives when we all need support, and being a Crisis Supporter is an opportunity to be that person, helping make a positive difference in the lives of others.

Grow
Experience ongoing professional and personal growth as you develop communication skills and your own self-awareness to provide support to those in crisis.
I find volunteering is extremely rewarding being there to virtually hold someone's hand supporting them in their Crisis. Helping others helps me at the same time.
What is the process to become a Crisis Supporter?
Lifeline WA runs several Crisis Supporter Training Courses on behalf of Lifeline Australia RTO 88036, throughout the year.
There are full time and part time training options available. A Lifeline Training Course is the first step on the Crisis Supporter Worker Training Pathway. Over the course of 12 months, you will be supported through your initial training, your student placement and internship to become a fully accredited Lifeline Crisis Supporter, attaining the qualification CHCSS00113 Crisis Support Skill Set.
For more information, please click on the links below:
Crisis Supporter Worker Pre Enrolment Course Information Booklet
Lifeline Australia RTO Compliance Manual
Frequently asked questions
Lifeline WA provides one-off crisis support to people who could benefit from immediate and short-term assistance to cope with crises or distress. Lifeline WA does not provide long-term or ongoing assistance.
Lifeline WA's one-off service means that a crisis supporter will be unaware of what has taken place following their interaction with the help seeker. This includes when Lifeline escalates a situation to emergency services due to issues of risk. Due to these challenges and others, Lifeline WA places high importance on providing debriefing and supportive supervision to all staff and volunteers.
Help seekers contact Lifeline with a variety of issues and crisis situations. This may include relationship issues, loneliness, family concerns, substance issues, suicidal thoughts, self-harm, domestic and family violence situations, and child safety concerns. Crisis Supporters help to address a range of feelings including anxiety, depression, loneliness, and disconnection.
No, the comprehensive training provided to our volunteer crisis supporters will ensure you are qualified to offer a high standard of crisis support that keeps people safe. We are looking for volunteers who are good listeners, empathetic, compassionate, and committed to supporting others.
Yes, all volunteer roles require a National Police Check conducted by Lifeline and WA Working with Children Check.
We find most people who volunteer with Lifeline WA as a volunteer crisis supporter find it extremely rewarding, knowing they are contributing to saving lives. Most of our volunteers contribute to the Lifeline community for years after completing training. We ask our volunteer crisis supporters to commit to a minimum of 12 hours per month (usually in 3 x 4-hour shifts).
Your registration will be sent to our support team and they will contact you within 3-4 business days with upcoming training information and the recruitment process. If you are unable to make the next training dates, we can keep your information on file and reach out to you on the next training groups. If you would like more information in the interim period, you can read through the Crisis Supporter Worker Pre Enrolment Course Information Booklet.