Here at Lifeline WA, we love National Volunteer Week.
It is an opportunity to shine a light on all the volunteers that are a very special part of the Lifeline WA family. We recognise and celebrate a few volunteers that in their own way, play a vital role in keeping our services going. Lifeline WA has many volunteering opportunities from the trained Telephone Crisis Supporters who answer 13 11 14 crisis calls to the fun and energetic Event Volunteers who help us raise much needed funds.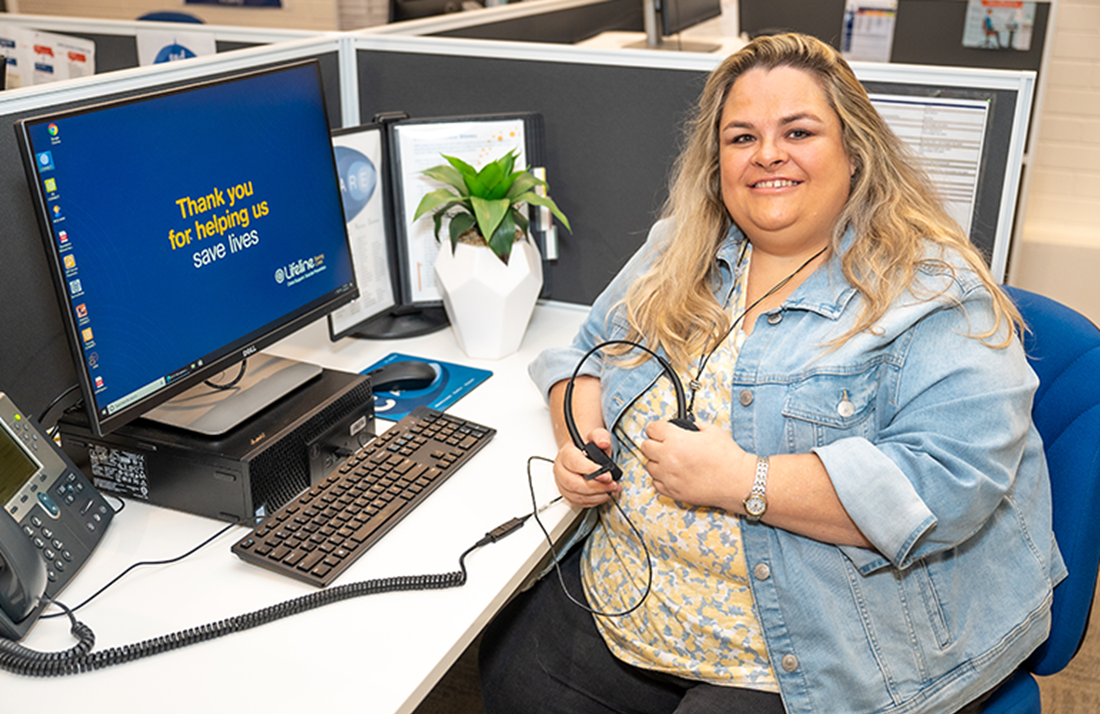 Meet Lowanna | Telephone Crisis Supporter
Lowanna has been a Telephone Crisis Supporter with Lifeline WA for about 6 months and says that one of her favourite things is being able to support someone through a tough time and help them find some hope. Lowanna answers crisis calls that come through from 13 11 14. Like all of Lifeline WA's Telephone Crisis Supporters, Lowanna is a caring and empathetic person who just wants to help.  As a suicide survivor, Lowanna understands how vulnerable and scary it can be for someone to seek help. She wants to remind anyone who is thinking of calling 13 11 14 that there is such courage to be found in reaching out.  "Having someone call Lifeline is such an honour, being able to share some time with a person in their darkest hour – it means the world to me."
Become a Telephone Crisis Supporter here.
Meet Ailie | Community Visitor Volunteer
Ailie is has been with Lifeline WA since 2019 as a member of our Community Visitor Scheme. This very special program matches volunteers with vulnerable and lonely members of the community. Ailie has been matched with Larry and visits him weekly. Ailie says they usually love to talk, "Larry will tell me about his life and family, and he asks me about my work and what has been happening. Sometimes I bring in Scrabble and Larry cheats, other times we watch television, or I sit quietly and read a book while he sleeps." Ailie thinks the program helps prevent people from becoming lonely, feeling isolated and hopeless. She volunteers with Lifeline WA because she loves the feeling of knowing she is making a difference. Ailie says "Larry often tells me he hates people, especially those in the aged care facility (this makes me laugh) but he says he always looks forward to my visits."
Become a Community Visitor Volunteer here.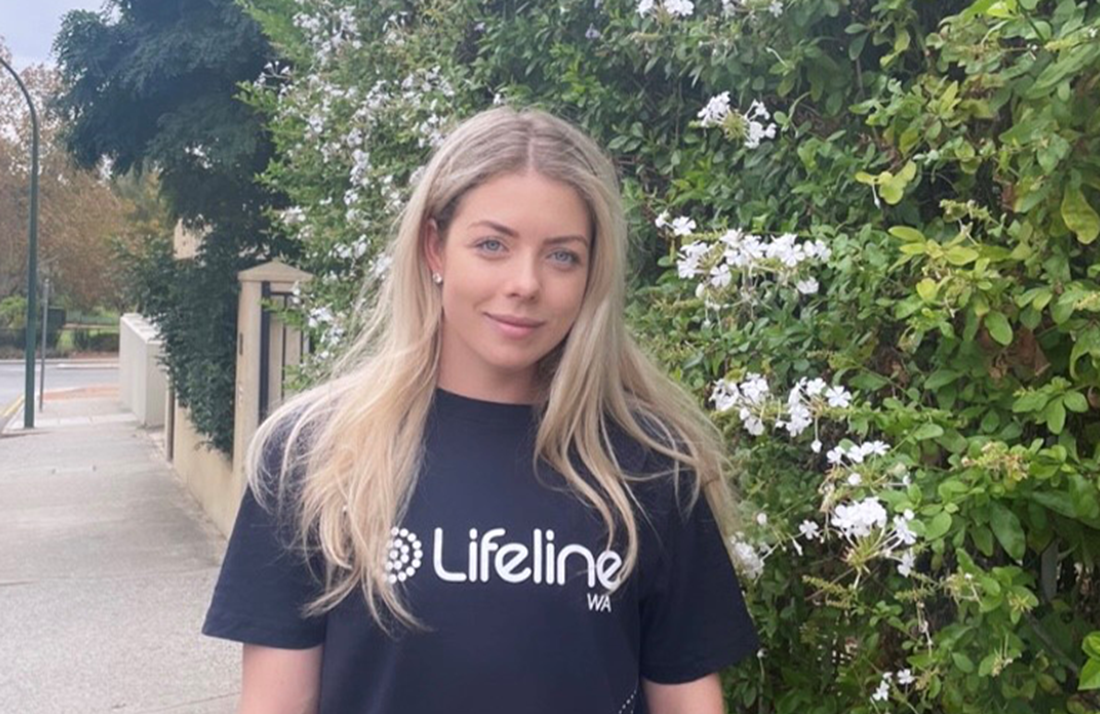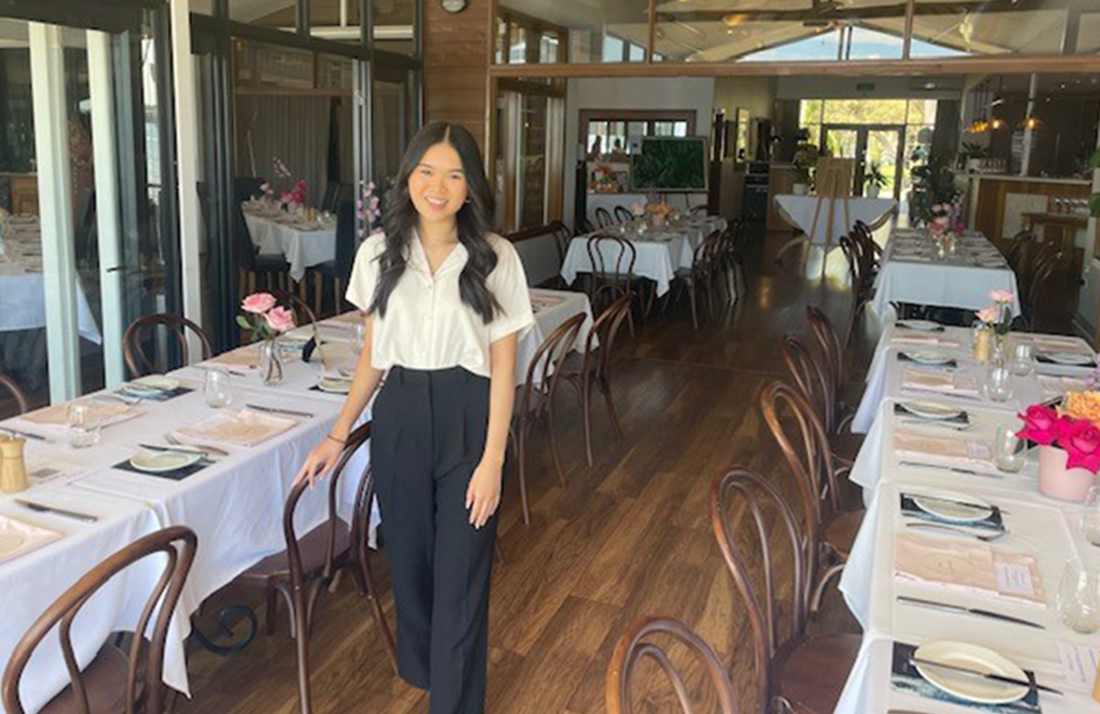 Meet Britney | Lifeline WA Intern and Event Volunteer.
Britney has joined us from Notre Dame University to help the Fundraising and Marketing Team with our events this year. Britney chose to volunteer for Lifeline WA because she feels strongly about mental health and suicide prevention, "I was able to incorporate two of my passions, planning events and fundraisers to help support those struggling with mental health". Britney has played an integral part in helping to organise our Black Diamond Gala Dinner this year and we have loved having her as a member of the Fundraising and Marketing Team. She has enjoyed it too, "The atmosphere in the office is always so positive and cheery which makes the day fly by. I am constantly surrounded by friendly people who are always ready to help and who genuinely care for each other and caring for those who are struggling in Western Australia. I love seeing firsthand how much these events are able to positively affect people and those in need".
Become an Events Volunteer here.
Every one of our volunteers plays a special part in supporting the mental health of Western Australians. We are so grateful for the individuals that align with our cause and dedicate their time to you and your loved ones. They care about the safety of our community members as much as we do.
To all the Lifeline WA volunteer past and present – thank you for your time, passion, and support.
We could not do what we do without you.
Our Telephone Crisis Supporters, like Lowanna, are available to talk 24/7 should you need support. Please call us on 13 11 14 so we can help.
Written by Karen McGlynn