When Sorrento resident Rae Murphy takes part in Lifeline WA's annual walk at Kings Park on September 5 to remember those lost to suicide, she will be thinking about her son, Aaron.

Lifeline WA's Out of the Shadows event gives people from all walks of life the chance to come together to honour and grieve for loved ones who have taken their own lives.

Rae said when Aaron took his life in 2017 at only 18 years of age, she hadn't realised the extent of her son's struggles.

"He was a sweet, kind boy, but he was dealing with his mental health problems in silence," she said. "A lot of his actions I just put down to him being a teenage boy. If I had the knowledge, I would have taken it more seriously."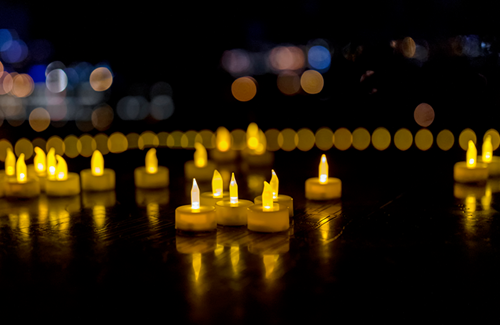 Rae said shining a light on suicide through events such as the Out of the Shadows walk was critical, and she has made it her mission to raise awareness of the signs of mental health issues.

Lifeline WA CEO Lorna MacGregor said the walk was the organisation's first community event since the COVID-19 pandemic.

"COVID-19 has highlighted the importance of suicide prevention services, and we saw a huge increase in demand during the height of the pandemic," she said.

"The Lifeline WA telephone crisis centre answered a record number of calls as many people struggled with the isolation, loneliness and financial pressures resulting from the pandemic.

"We know that 389 West Australians died by suicide in 2018/19, and the Out of the Shadows walk is a chance to honour those lives lost."

The walk will depart the Wadjuk carpark at 5:45am on September 5, and is being held in the lead up to World Suicide Prevention Day on September 10.

In addition to the walk, the event will include a short ceremony during which Rae Murphy will read a poem.

To register your attendance, contact: karenmcglynn@lifelinewa.org.au

Lifeline WA will take COVID precautions to ensure the safety of participants.