Survivors of suicide attempts have to deal with a range of emotions, often alone, but a new program to be delivered by Lifeline WA is trying to change that.

The Eclipse Survivors of Suicide Attempt Support Groups bring survivors of suicide attempts together for group discussions facilitated by a Lifeline WA counsellor and a lived experience peer supporter.

Lifeline WA successfully ran a pilot of the program prior to the COVID-19 pandemic and is now moving forward with the program, with a group to start in Northbridge this week and Rockingham to start on October 14.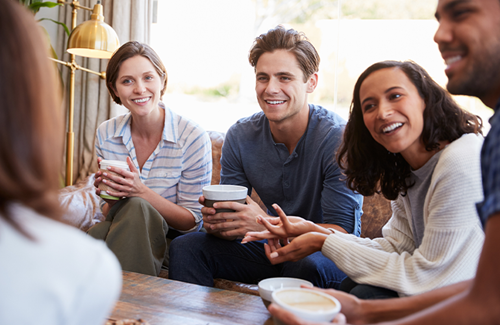 Sandra Thorne took part in the pilot and said she felt so empowered by the program she volunteered to be a peer facilitator.

"It helped me realise that despite my continuing mental health challenges, I can continue to live with some hope for the future, because others are doing the same," she said.

"I realised there are other amazing people out there who have similar struggles, they are living day to day, but they are striving to make a life worth living, as am I.

"I want to use my own experiences, challenges and mental health journey to empower, encourage and inspire others to see there can be life after a suicide attempt.

"I want others to know that they aren't alone, that there are others just like them, struggling some days, striving other days. But we are a continual work in progress."

Each Eclipse program runs for eight weeks and provides groups of up to 10 participants a safe space to talk about their feelings, connect with others who've had a similar experience and develop strategies for moving forward.

Lifeline WA CEO Lorna MacGregor said offering support to survivors of suicide attempts was critical to preventing further attempts.

"The effects of a suicide attempt don't go away overnight and being able to talk with people with similar experiences in a stigma-free environment can help survivors deal with lingering feelings of shame, guilt or anger," she said.

"What's inspiring about this program is that graduates can then be a part of someone else's healing journey as a lived experience peer supporter in future programs."

The Eclipse program has been adapted from a support group model developed by the Didi Hirsch Suicide Prevention Centre in Los Angeles.

The program provides participants with the opportunity to connect with peers with similar lived experience, reduce internalised or perceived stigma, increase coping skills in relation to suicidal thoughts and increase comfort with and ability to speak about the thoughts and feelings which led to a suicide attempt.

Participants are required to commit to the full eight weeks so that group members can form secure bonds with each other and have more open discussions.

Places are still available in the Rockingham program, and Sandra Thorne encourages people to apply.

"You have nothing to lose, and possibly much to gain. It's 8 weeks that just might change your life, and from this program it's possible you will meet some amazing people and might even become friends."

Lifeline WA will run further rounds of the Eclipse program in February and March next year.

For more information on the program, head to www.lifelinewa.org.au/Get-Help/Eclipse